Welcome RPHCPA.com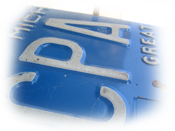 Heyse & Associates, Inc provides corporate, partnership, estate, non-profit, and individual tax and accounting services. Before offering our professional advice and assistance, we take the time to listen and understand each of our client's unique circumstances and concerns.

We are much more than your ordinary professional service firm. Think of us as your chief financial officer, at your side as your business and portfolio grows. Our goal is to achieve top performance for each and every client. We do that by taking the time to know you and your company -- by observing your business, reviewing your financial systems, and developing a long-term strategy to help you and your business grow and prosper.

We are committed to providing close, personal attention to our clients. We take pride in providing you with professional services that come from years of advanced training and technical experience. We invest substantial time and resources in professional continuing education, research services, and advance computer technology.